GATEWAY SCARF KIT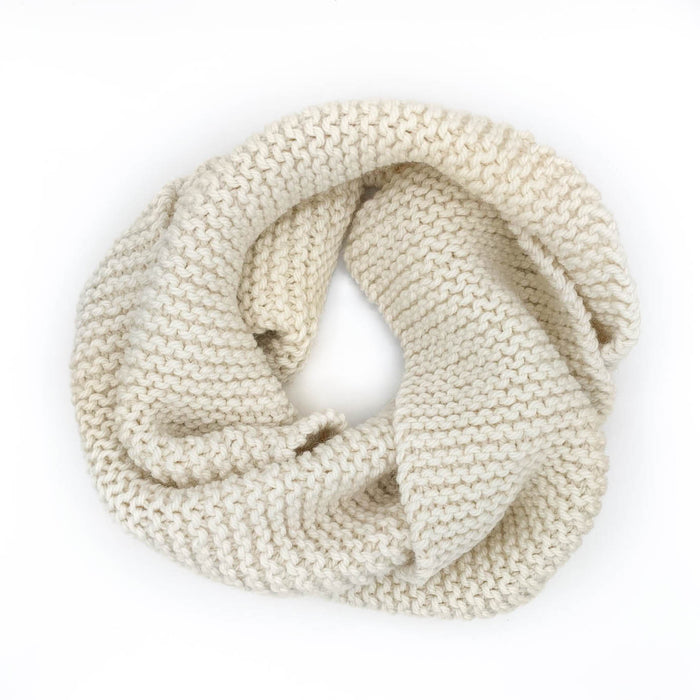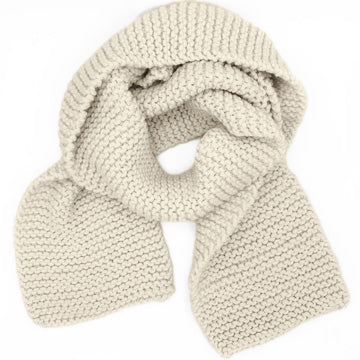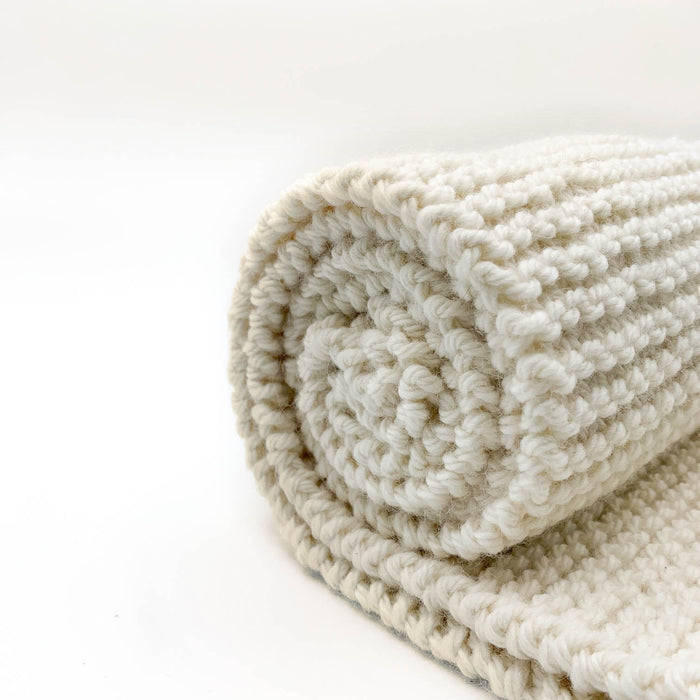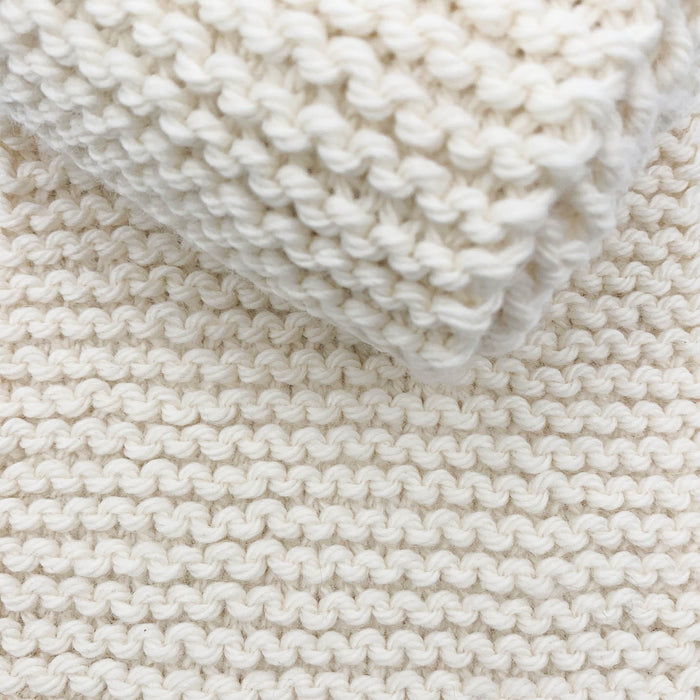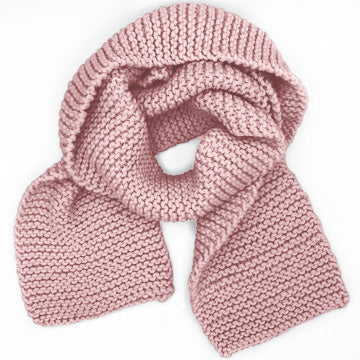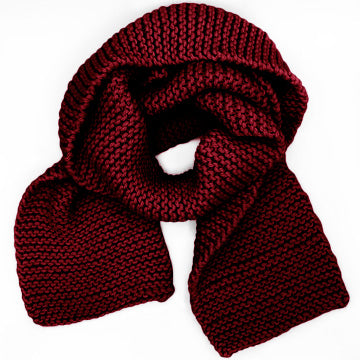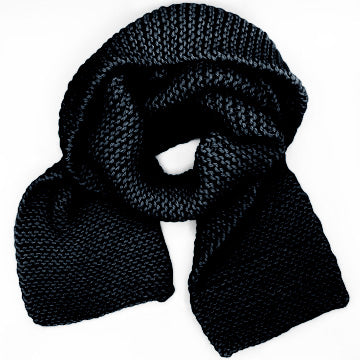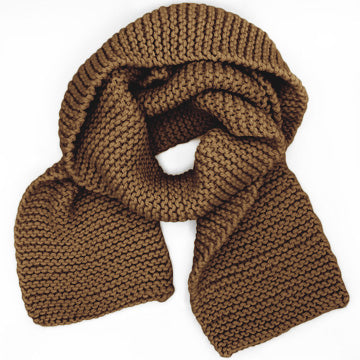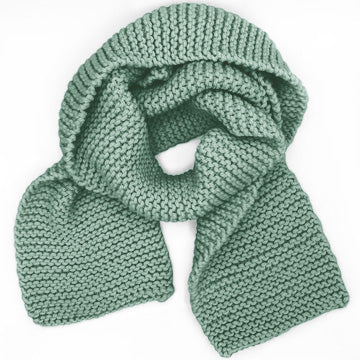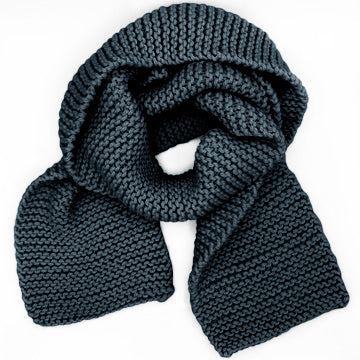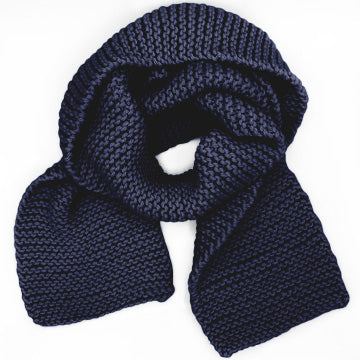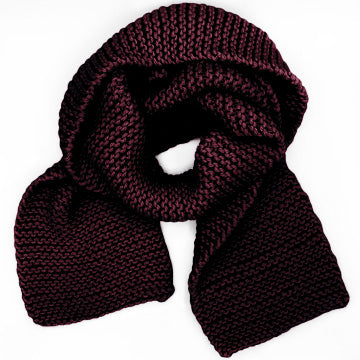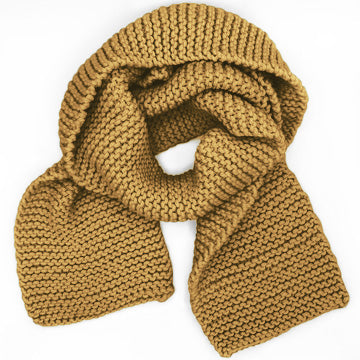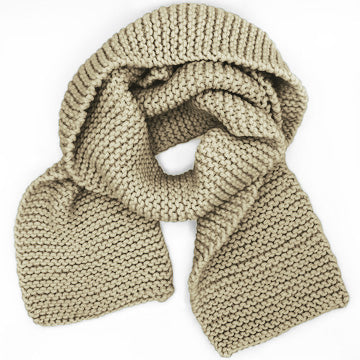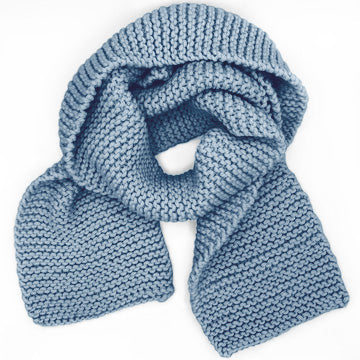 ONE OF THE BEST STYLES FOR LEARNING HOW TO KNIT IS A SCARF PATTERN. WHY?  BECAUSE IT'S SIMPLE.  YOU DON'T HAVE TO WORRY ABOUT CREATING SHAPE OR HOW IT WILL FIT, IT'S JUST A BIG BEAUTIFUL RECTANGULAR PIECE OF FABRIC DESIGNED TO COCOON YOU IN SOFT-AS-A-KITTEN WARMTH.   

OUR GATEWAY SCARF IS KNIT USING THE BASIC KNIT STITCH, MAKING IT A QUICK AND SIMPLE PROJECT TO MASTER.  IT'S JUST THE RIGHT WIDTH AND LENGTH TO WRAP BEAUTIFULLY AROUND YOUR BODY TO KEEP THE WINTER CHILL OUT.
PROJECT SKILL LEVEL: LEARN TO KNIT
OUR LEARN-TO-KNIT PROJECTS ARE DESIGNED FOR ANYONE WHO IS PICKING UP KNITTING NEEDLES FOR THE VERY FIRST TIME.  WE WILL GUIDE YOU STEP-BY-STEP ON HOW TO GET YARN ONTO YOUR NEEDLES, TEACH YOU THE FOUNDATIONAL KNIT STITCH, AND HOW TO FINISH YOUR WORK IN A WAY THAT LOOKS ULTRA PROFESSIONAL. 

TIME TO MAKE: 7-10 HOURS

THIS KIT CONTAINS:
OPTIONAL ADD-ON: 
PROJECT MEASUREMENTS (FINISHED DIMENSIONS):
FINISHED LENGTH: 60" 
FINISHED WIDTH: 7"
YOU CAN KNIT THIS PROJECT WITH EITHER STRAIGHT NEEDLES OR CIRCULAR NEEDLES.   CIRCULAR NEEDLES ARE SHORTER, MAKING THEM EASIER TO STOW AWAY OR PACK YOUR PROJECTS ALONG FOR SOME DOWNTIME KNITTING DURING YOUR DAY. 
THIS KIT IS KNIT WITH LOLL, OUR EXCLUSIVE BLEND OF 65% MERINO WOOL AND 35% BABY ALPACA, WHICH HAS BEEN SUSTAINABLY GROWN AND SPUN IN THE HIGHLANDS OF PERU AND ARGENTINA.  SILKY SOFT, DECADENT, AND A BEAUTIFUL DRAPE, LOLL IS AVAILABLE IN 12 BEAUTIFUL AND SOPHISTICATED COLORS. 
EACH BALL WEIGHS 125g / 4.4 oz AND CONTAINS 125m / 137y OF YARN AND IS PRODUCED IN A FAIR TRADE CERTIFIED MILL. 
COLOUR IN PHOTO: NATURAL (UNDYED)