STRAIGHT KNITTING NEEDLES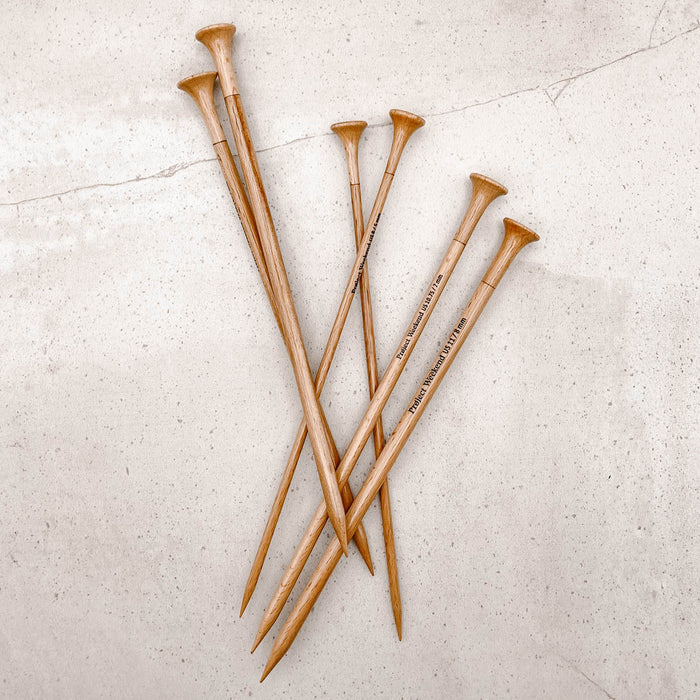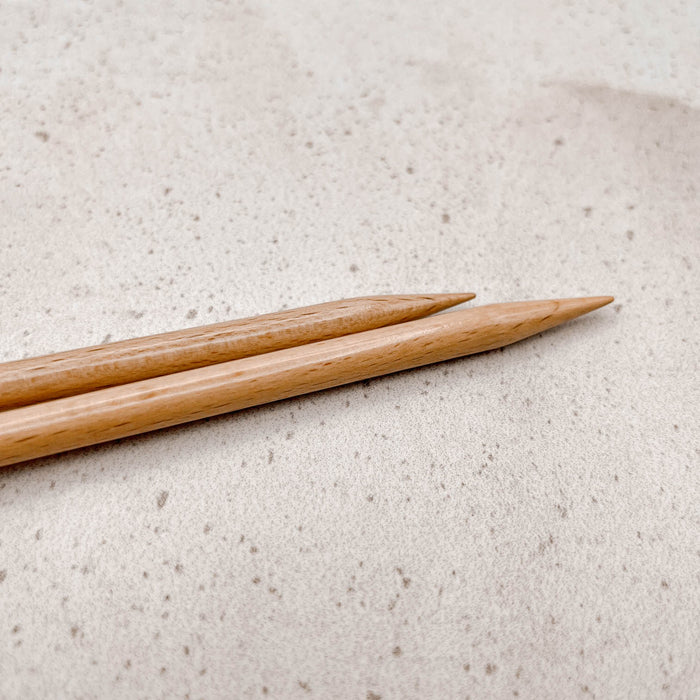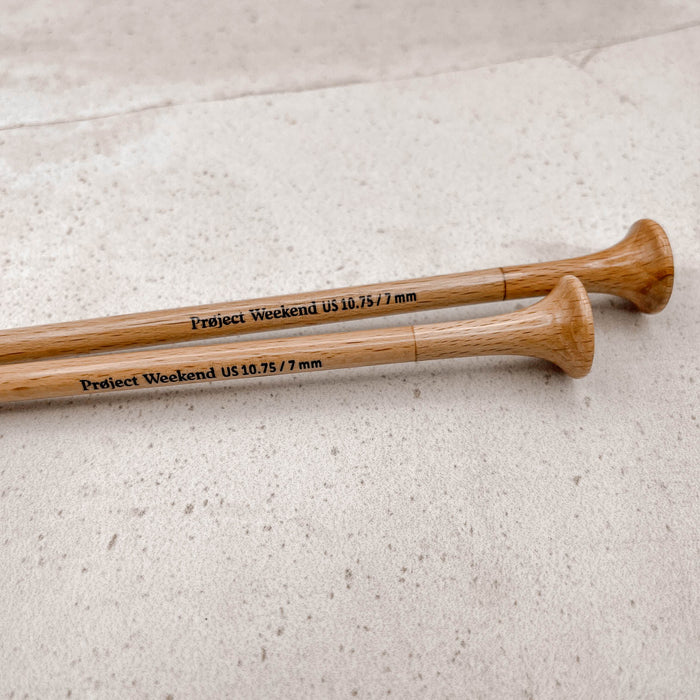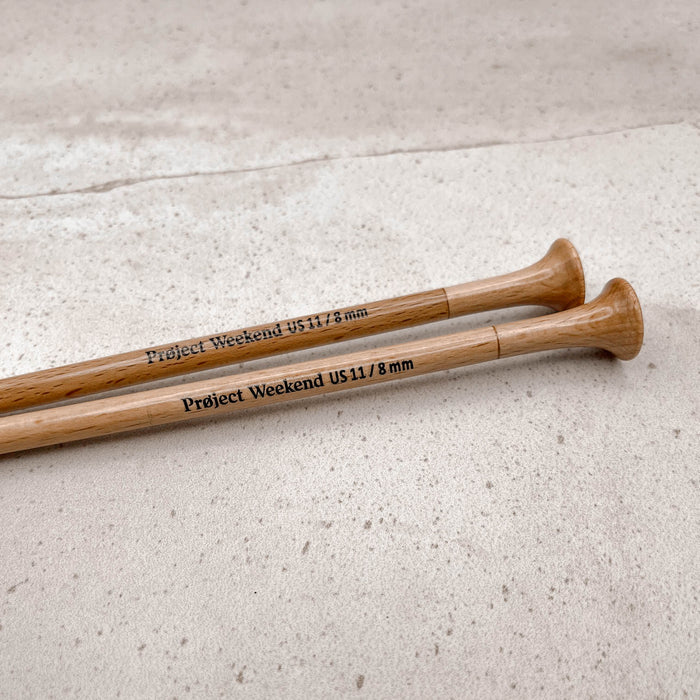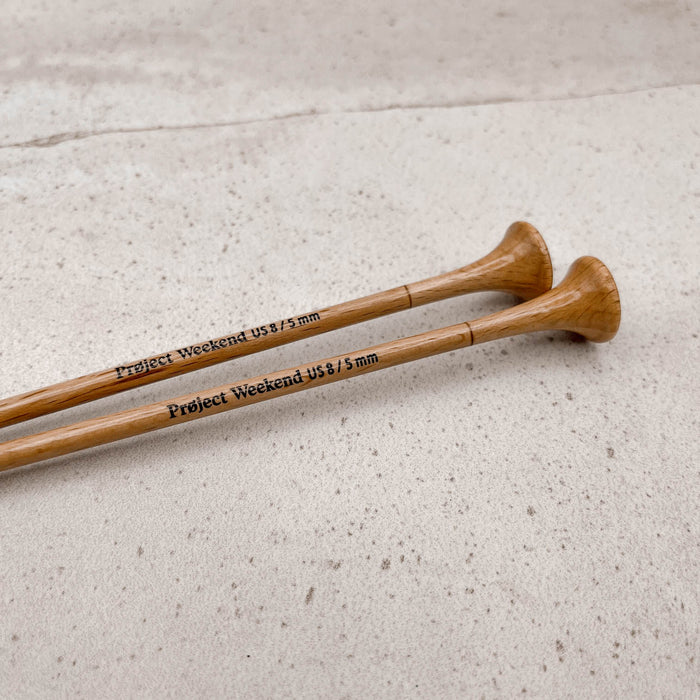 A BEAUTIFUL SET OF BEECHWOOD KNITTING NEEDLES HANDCRAFTED IN INDIA BY ARTISANS WHO HAVE DEVELOPED THEIR SKILLS OVER YEARS OF LEARNING, HARD WORK AND EXPERIMENTATION.  
THIS WORK HELPS THEM ACHIEVE SELF-SUSTAINABILITY AND DIRECTLY SUPPORTS THE NEEDS OF THEIR FAMILIES -  MOST IMPORTANTLY, WHERE THEY ARE ABLE TO SEND THEIR CHILDREN TO SCHOOL. ACCESS TO AN EDUCATION WILL CHANGE THE FUTURE OF THEIR CHILDREN'S LIVES. 
UNLIKE THEIR UNWIELDY 14" STANDARD NEEDLE-LENGTH COUSIN,  WE SHORTENED THESE BEAUTIES TO 10" LONG,  MAKING THEM EASIER TO KNIT WITHIN TIGHT SPACES AND A TRUE JOY FOR SMALLER FLAT PROJECTS (IE: HATS, SCARVES, SNOODS & HAND WARMERS ETC.)